Regenology were asked to produce the Schuster Annexe time-lapse film for the University of Manchester. The new building was designed by architects Hawkins / Brown with Willmott Dixon appointed as the main contractor.
The four-storey building provides 2,500 sq m of space on the corner of Upper Brook Street and Brunswick Street and is connected to the existing Schuster Building with a metal bridge.
The building is designed to connect into the existing circulation and lifts in the Schuster Building, providing seamless connections with the academics and student's occupying other parts of the Physics Department.
It is part of the first phase of the University of Manchester's Masterplan and makes the university a world leader in STEM technology.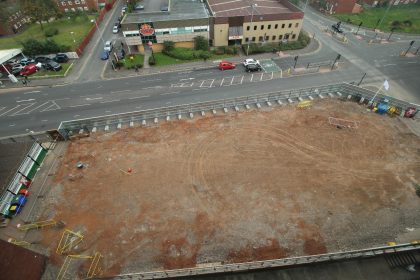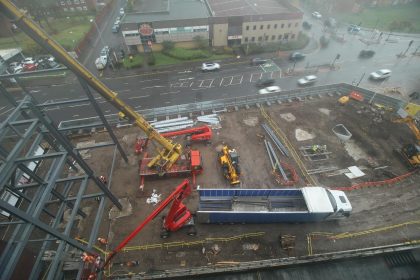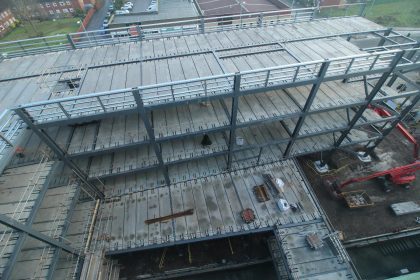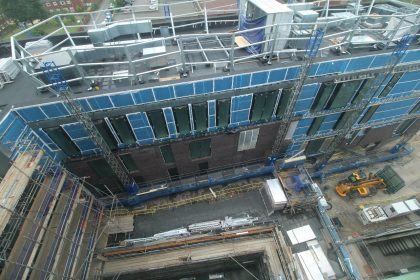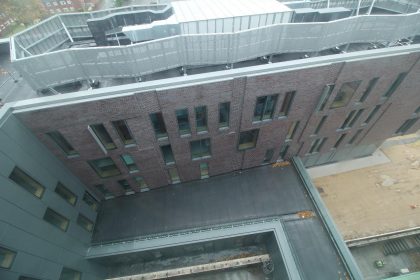 To create the Schuster Annexe time-lapse film we deployed one of our long term time-lapse cameras on the roof of the existing Schuster building. The time-lapse camera was mounted on a stand overlooking the construction site. Due to the close proximity of the site, we used a specialist wide angle lens to ensure that the best possible shot was obtained.  The camera was deployed just after the site had been cleared, and remained in situ for the remainder of the project.
Once the project was complete, our team removed the camera from the roof and left the installation location exactly how it was found. During the course of the project, the Schuster Annexe time-lapse camera took over 100,000 pictures. These were processed into a sequence and then painstakingly edited to remove periods of inactivity. The results can be seen below.
Want something like the Schuster Annexe time-lapse film for your project? Please contact us to discuss your requirements and we will be happy to provide a quote.