The Birmingham NCHSR Project
Willmott Dixon has just completed construction on one of their latest projects, The National College for High-Speed Rail (Birmingham NCHSR). The college will aim to help produce a new generation of world-class rail engineers, in the UK.
The UK is investing billions of pounds into modernizing its rail network, so it is crucial that we create the workforce to be able to cope with this. The new college will focus on the engineers, design, planning, manufacturing and construction skills that we need to do this.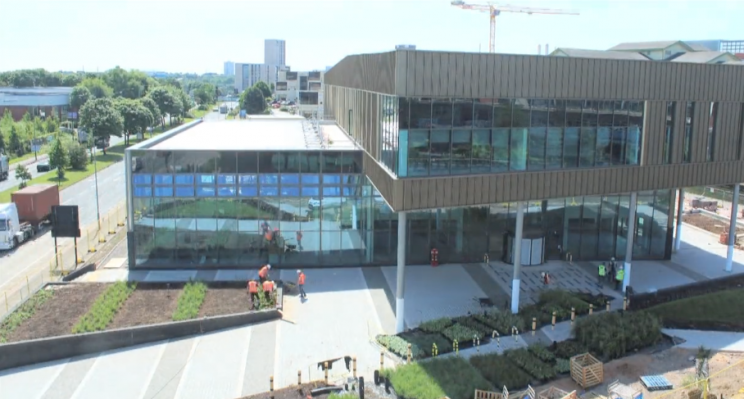 The Birmingham National College for High-Speed rail was completed in July 2017, at a cost of £17million and a size of 61,350 square foot. The college will make the UK one of the main contributors to rail infrastructure, attracting people from all over the world.
Birmingham Council worked in partnership with HS2 to set up the college structure, which was delivered by Willmott Dixon and recorded on Time-Lapse by us, Regenology.
15 months and 100,000 photos later, we are delighted to bring you our Time-Lapse of the construction. We were even there right at the end to see the arrival of the first train to the college. This may sound like a lot of film and photographs…but you can actually see everything come together in just under 3 and a half minutes!
If you have a construction project that you are considering Time-Lapse photography for, then why not get in touch now? We can talk you through all of the options that we have and make sure you end up with the film you are hoping for!
Enjoy and we would love to hear your thoughts!
NCHSR Birmingham from Regenology on Vimeo.