---
Our time-lapse service is about so much more than the final time-lapse film – our tools keep you connected with your site, and engaged with your target audience, and updated with progress.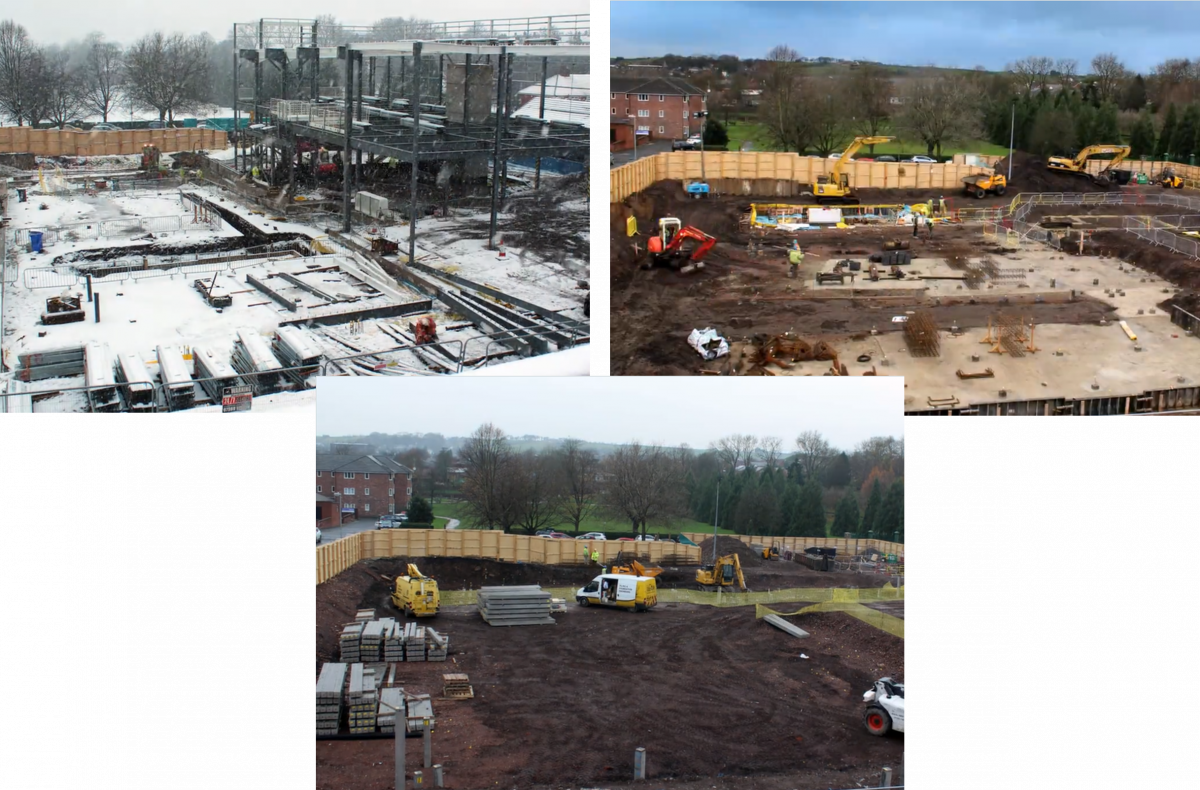 Stay Connected with Our Live View
Use your live link to view the latest image from site and stay connected with your project from anywhere, on your laptop, tablet or mobile device. Whether you are at home, at the office, or even on-site, our time-lapse tools mean you can remain in touch with the project, instantly viewing progress, monitoring weather conditions and deliveries, and being there without actually being there.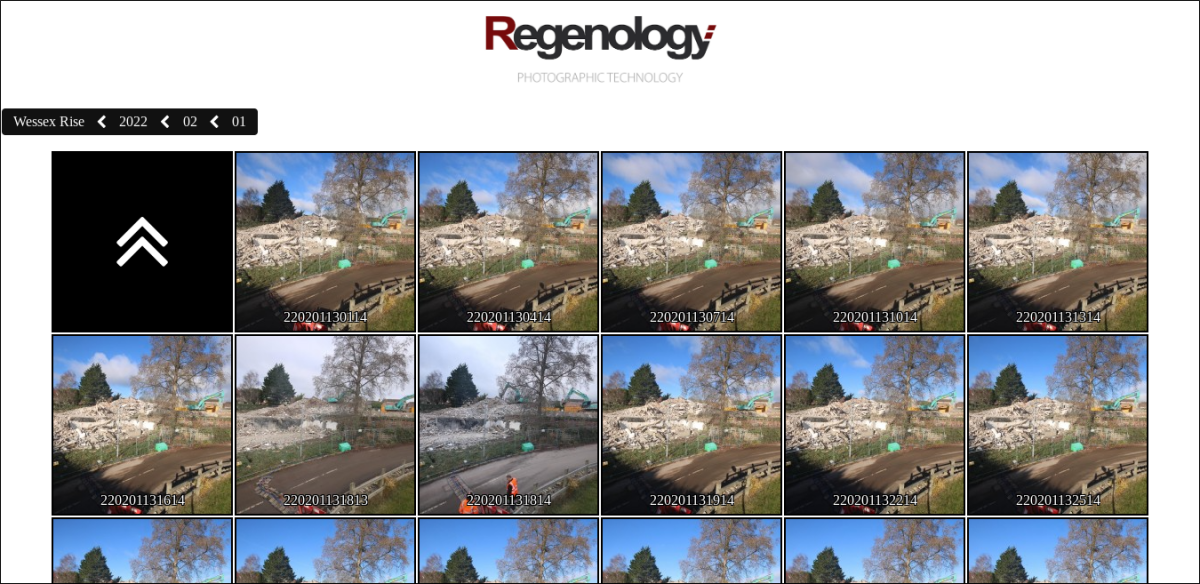 View – Image Gallery
View and search every one of your images from your project so far on our online image gallery. The gallery includes a calendar function to allow you to select a particular date from any stage during the project, and view all of the images from this date. You can then download these images and use them however you would like.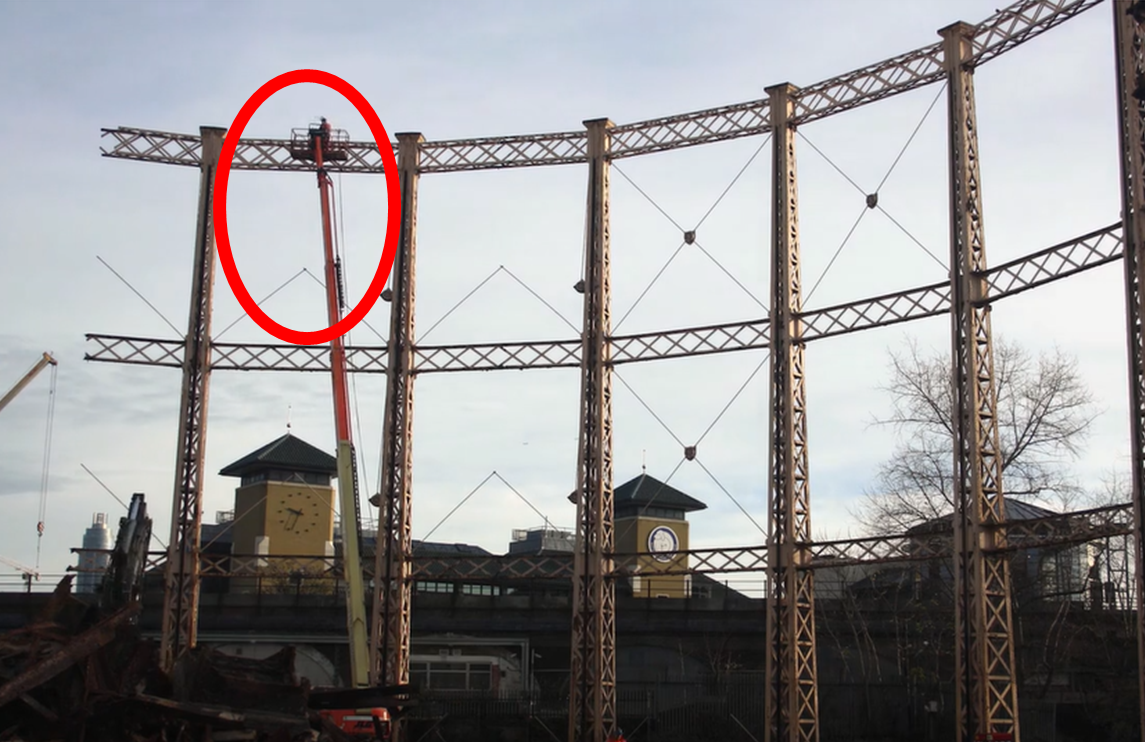 Download and Edit
Use the image gallery to download any images from your project so far, edit these to add text or highlight areas of interest, then email them to clients or investors as visual project updates, upload them to your social media, or include them in briefings and presentations.
Share
Keep everyone connected and on the same page by using your live link to share the latest image from your site with clients, investors, or colleagues. Share the link via your email or social media messaging service, or embed it on your website or social media page as a key public engagement tool.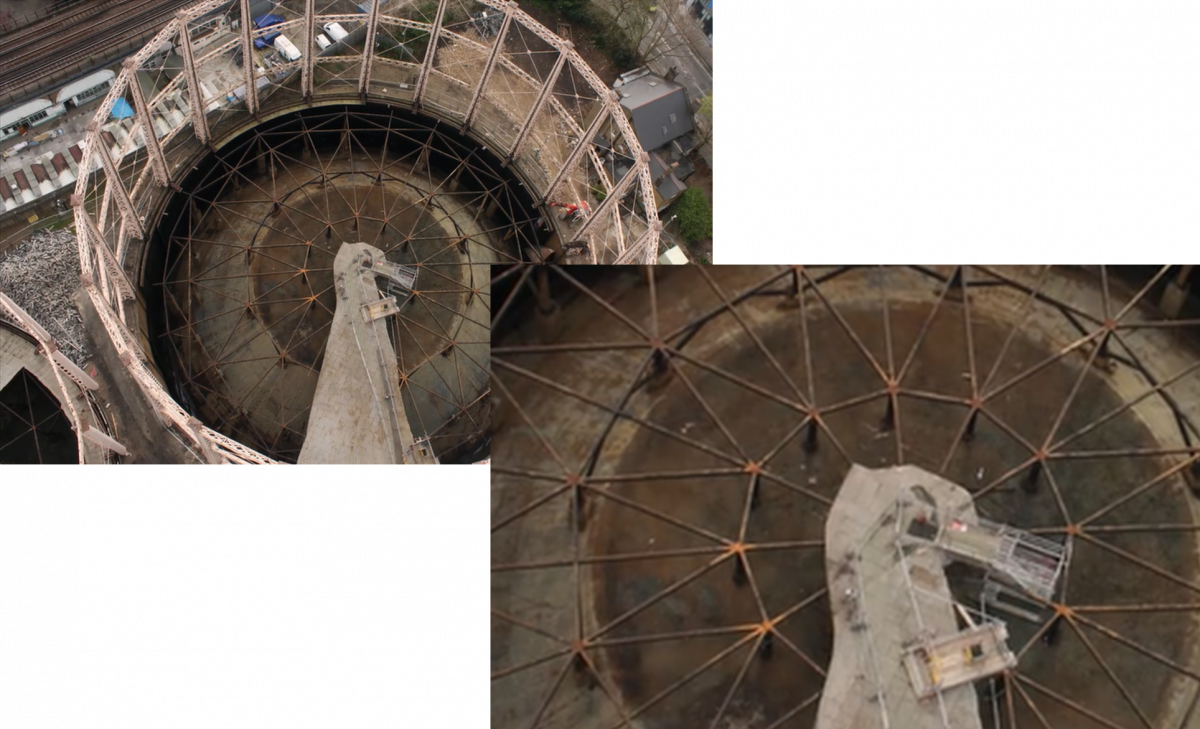 Zoom
Our 4K footage can be zoomed in far beyond the basic zoom level to view specific details of a project, so you can zoom in on your downloaded images to see exactly what is going on on-site.
Embed, Engage and Live Link
Embed your live link on your website or social media page to create a live stream to use as a key public engagement tool. This will enable anyone affected by the build to view progress on site and remain interested and engaged in the project, whether they are your intended visitors, residents or students, who may use the building in future, current users or the local community who may be affected by the building work on a day-to-day basis, or the wider public, who may be interested for other reasons. Your link also allows you to have a permanent display of the live stream on your internal digital screens, to keep colleagues and visitors up to date on progress.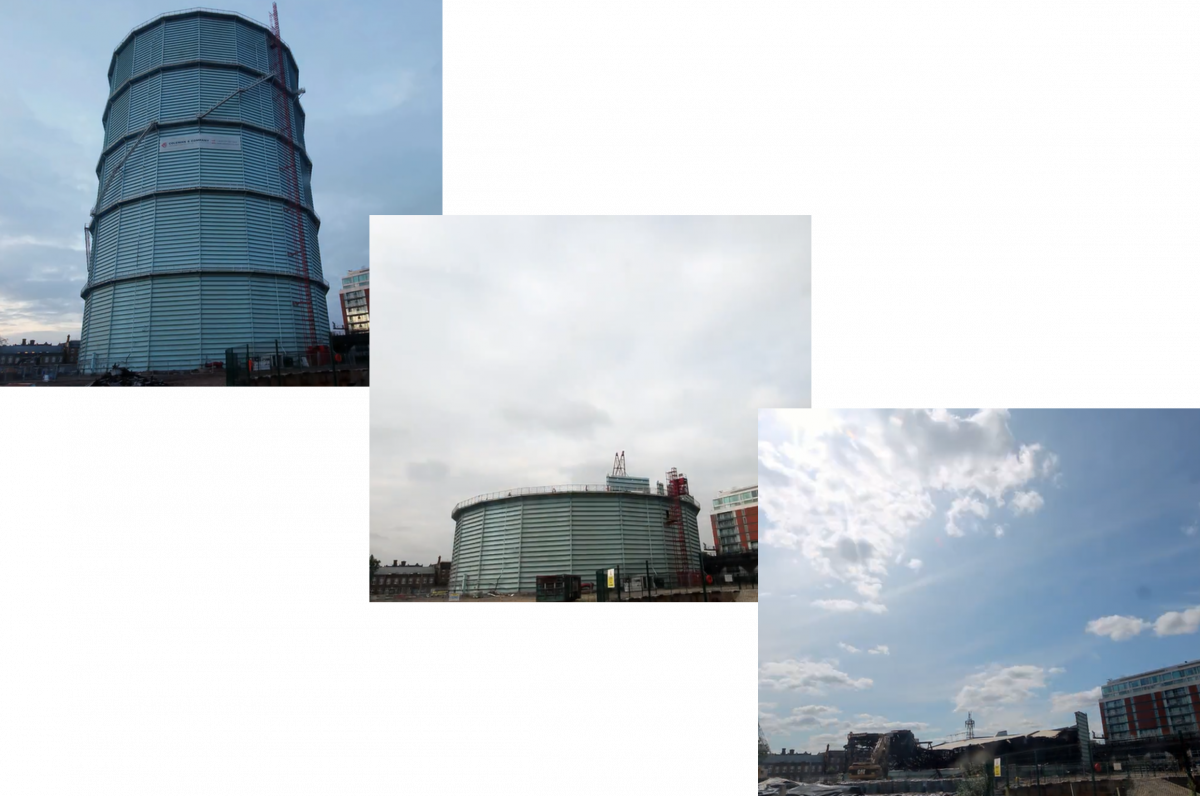 Compare – Before and After Shots
Use the image gallery to download and compare images from any time point during the build, to create visual updates showing before and after a certain date and to demonstrate how the project has progressed over time.
Record
Everything that happens in view of the camera is recorded locally, in 4K, and backed up to the our secure server. Your entire project is available to view from your image gallery, whenever you want. There is never any need to wait around for access to your images.
View – All of Your Projects in One Place
Use your live links to create live views of all of your projects in one place, so you can keep an eye on everywhere without ever leaving the office!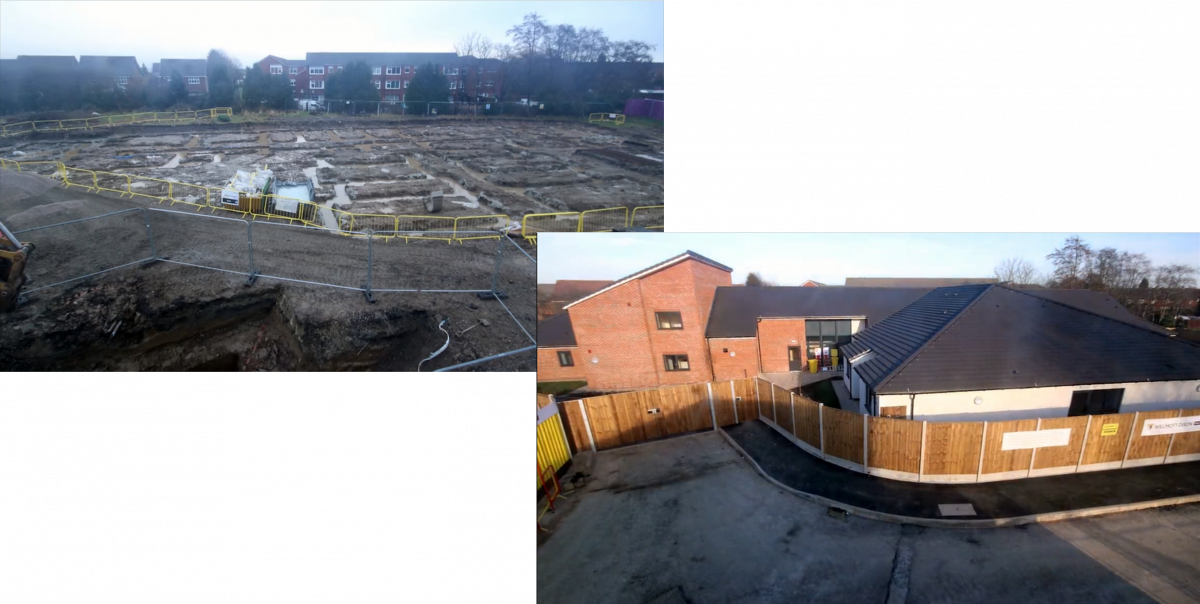 Update – Unedited Update Films
Time-lapse films are about more than just marketing, they can be an integral part of site communications. Our clients use them to provide updates or progress reports to investors or end users, in briefings or in email bulletins. We can supply these unedited update films by contacting the camera remotely, without a site visit, and often within just a few hours. If regular update films are required (e.g. every month), then this can easily be arranged.

Impress – Edited Final Films
Our final edited time-lapse films are produced by experienced editors with as much or as little input from you as you'd like, and produce a stunning record of your project, and are fantastic as a promotional tool to impress people, encourage further investment, support future tenders or just as a visual record of a job well done. Learn more >
Additional Services
Our ability to provide time-lapse, drone, on-site filming and interviews and incorporate all of these into your final film along with titles, logos, captions and anything else you may want means that we can provide that added extra when it comes to a visual record of your project.
Get in Touch
If you'd like to hear more about our time-lapse tools and how we could support your project, please get in touch with us today!
hello@regenology.co.uk | 0151 3290 918