Last year, Regenology worked with Integrated Pathology Partnerships (iPP), to film the creation of its new pathology lab in Basildon, Essex.  iPP is part of SYNLAB, Europe's largest laboratory service provider, conducting over 500 million tests per annum.

Pathology First was formed in 2014 and is a joint venture between iPP and its NHS partners, Southend University Hospital NHS Foundation Trust and Basildon and Thurrock University Hospitals NHS Foundation Trust Pathology First delivers full laboratory services to a population of 750,000 patients and over 100 GP practices in the South East.
You can find out more about iPP and Pathology First here!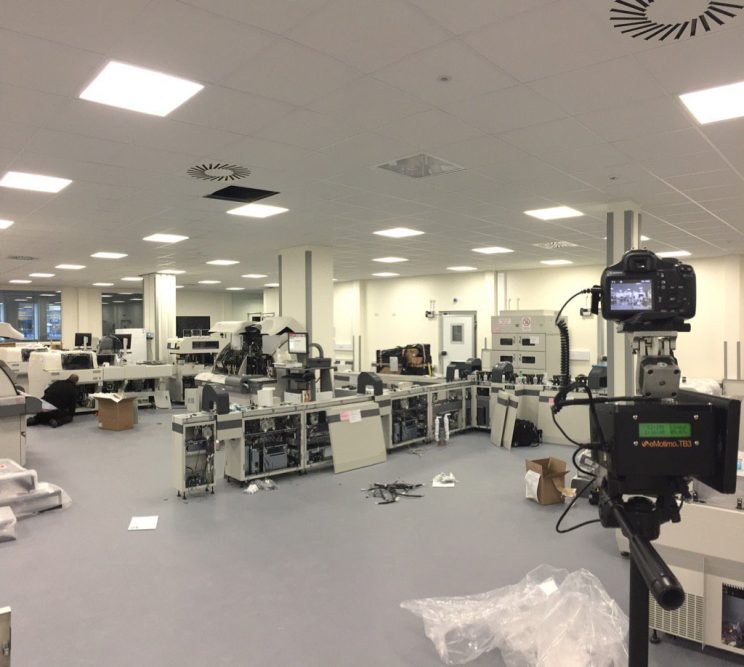 Regenology worked with iPP to film the new Pathology First Laboratory in Basildon. On completion of the laboratory construction, Regenology was brought in to record the installation of the incredible new equipment and create a final film showcasing the inside of the laboratory.
It certainly makes for an interesting watch and a fantastic opportunity to see the type of equipment that is used in this field!
If you would like to hear more about how we can help on your project, get in touch for a quick quote now by going to our contact us page!