The transformation of shadwell estate
Peabody have completed their latest IMPROVE project at Shadwell which invests in their outside spaces and transforms them into high-quality spaces for their residents and visitors to enjoy.
The new outside space at Shadwell has created areas where residents can relax or socialise, provides new play opportunities for younger residents, resurfaced the whole estate so there is step free access, created biodiverse walls and roofs to create habitats for London Wildlife and rearranged parking and bin storage. Parts of the Estate are also Grade ll listed.
Peabody were excited to get a time-lapse camera installed so they could capture the main courtyard at Shadwell be transformed from an uninspiring space to a place where people would want to spend time and enjoy being outside.
The final part of the video captures the transformation of the whole estate. Peabody are now looking forward to sharing this with residents from across Peabody so they can see the work involved in the IMPROVE programme.
This was a fantastic development project that Regenology were delighted to be involved with, capturing the amazing transformation from the very beginning to the very end and filming the final result!
8 months, just over 50,000 photos later and you can now see it all unfold here in 3 minutes….
London City island
"The creation of an exclusive island neighbourhood on one of the best-connected sites in London was once just an ambitious vision"
London City Island is the stunning new Development by Ballymore. The City Island development takes inspiration from the best elements of Metropolitan Islands across the world.
The development includes 1706 residential homes over a land area of 48,563sq. 61,500sq metres for commercial use, 13,300sq m of retail space and 74,700sq m of leisure facility. All this will be completed by the end of phase 2, currently under construction.
London City Island has three highlights on the Island.
 English National Ballet's new rehearsal and performance space
A brand new footbridge bringing Crossrail and DLR transport links to within a short stroll away.
Fantastic Thames views and a range of cafes, shops, restaurants and cultural facilities.
Regenology have had fixed cameras on and off site, to capture phase 1 of the fast moving London City Island development on Time-Lapse. We also made visits to the site every other month to capture the details of the work going on, on site. One of our team went to site to set up 5 cameras capturing the real detail of the build for a day. The two-year phase 1 development reached it's exciting climax in the summer of last year and we are delighted to be able to bring you our film of Ballymore's London City Island, you can see it all unfold in just 180 seconds!
Get in touch now to hear about our time-lapse and film production services, we'd love to hear about any projects have coming up and see how we can help!
MET OFFICE SUPERCOMPUTER
Completed in October 2016, the new Met Office 'Supercomputer' is a new £20million construction that will give the Met Office unrivalled expertise in climate models and weather forecasting.
Based on the Exeter Science Park, the new Supercomputer will…
'Maintain our resilience to extreme weather events when operational in 2017. The improved observations, combined with science modeling and physics, will unlock better forecasts to support UK economic growth, prosperity and competitiveness'
The eyecatching visuals of the project come from the SCAPE framework. The Met Office HPC has an environmental rating of BREEAM Excellent.
All of this comes together to make the new Met Office Supercomputer one of the top 25 most powerful computers in the world.
Regenology provides all aspects of film production, including Time-Lapse, filming, photography, sound recording and interviews. We work with you to plan the most efficient way to capture everything that you need recording on the day! With competitive rates and our expert team, we are all you need to create a professional film.
We're pleased to bring you our Timelapse film from beginning to end, so you can see the year-long project in under 90 seconds.
ABBEY PYNFORD BUILDING MOVE
This was quite simply one of the most interesting projects that we have worked on to date. The lift and movement of a listed building to make way for the construction of the next!
Abbey Pynford Geo Structures are a multi-award winning design and build foundation engineering company. With techniques developed and honed over 28 years of operations; they are able to offer efficient and effective solution to any ground engineering problem.
We provide all aspects of film production, including Filming, Time-Lapse, photography, sound recording and interviews! We work with you to plan the most efficient way to capture everything that you need recorded on the day! With competitive rates and our expert team, we are all you need to create a professional film.
These skills were recently called upon to save a listed Victorian Smithy in central London.
Abbey Pynford Geo Structures were commissioned to undertake the design, sequence development and execution of this complex construction scheme to underpin, lift and move the Smithy on 31st August 2016, and we were there to film the whole thing, from attaching the lift cables, to placing the smithy on the temporary foundation.
The building was relocated to a nearby temporary foundation designed and constructed by Abbey Pynford Geo Structures; enabling a large substructure piling project to progress.
The building shall be returned in 2017! What an amazing project and perfectly executed. The lift itself was all done in the space of a day, but as usual, you can see the day unfold in under two minutes… take a look!
SUTTON BATHROOM PODS
Fortem were chosen by Sutton Housing Partnership to carry out 110 bathroom pod replacements on the St. Helliers Estate in Sutton, and we were there, on the 25h of October 2016 to film exactly how the pods are replaced! Fortem developed a purpose-built lifting frame with their supply chain to remove the old bathrooms in just one lift. Meaning that they could perform multiple lifts on the same day, with residents left without their facilities for just a matter of hours.
We provide all aspects of film production, including Filming, Time-Lapse, photography, sound recording and interviews! We work with you to plan the most efficient way to capture everything that you need recorded on the day! With competitive rates and our expert team, we are all you need to create a professional film.
Due to the content of asbestos, the old Pods are then bagged up and removed from site before being dismantled in controlled conditions.
With the help of Fortem's supply chain, everything was clearly arranged, from road closures and traffic management to lifting and disposing of existing pods
New bathroom pods, weighing 2 tonnes, are built off-site and shipped to the estate by lorry early morning, ready for installation.
Fortem developed a bespoke helical piling solution with Building Control to ensure suitable foundation were in place before lift day, minimising the impact of works on the resident.
In a smooth and streamline workflow, our visit to the St.Helliers estate in Sutton was really interesting day, a great privilege to be asked to record this amazing process.
The overall process of replacing two bathroom pods was only one day long…but you can see how it all happens in just 4 and a half minutes!
Get in touch now to talk to us about how we can help you out! We would love to hear about your projects.
Derby University – stem building
Here's another project that we have recently had the pleasure of capturing with our Time-Lapse photography and filming! Completed in February 2017, the University of Derby, STEM building is a new 4200 square metre building for Science, Technology, Engineering and Mathematics and has been fitted with state of the art equipment, facilities, and laboratories
The new £8million STEM building comes at the perfect time, with an 8 percent increase in students studying engineering coming recently.
The world's leading sustainability assessment, BREEAM, has given the STEM building a rating of 'Very good', putting it right up there with the best on the sustainability scale.
We had our cameras out on site for the entirety and went back on completion for some filming! You can see the construction process and how the project looked when it was fully completed in our 3-minute film below!
Gatwick diamond
With a construction value of £19million, the four storey office development doesn't disappoint. Gatwick Diamond has a fantastic glass look from the outside and also the inside. The brilliantly designed reception area gives you a great introduction to the building as the first thing you see is the rays of light shining through the glass and onto the walls.
Completed in December 2016, the new office block has been built by Willmott Dixon and will be the new home of the South East Coast Ambulance Service.
Our Timelapse camera was on site in Crawley from the very beginning to the very end of the project and we were also invited to film the completed project. The design of the building and the sunlight through the glass meant for a great days filming and you can see the entire construction and completed building in just 3 and a half minutes!
Please click below to see for yourself and do feel free to share it around!
Bob marley linn lounge
Earlier in the year, the team at Regenology created a film for Linn Audio and Future Audio, an audio and visual shop in East Grinstead. The film was for their latest Linn Lounge event at the Ashdown Park Hotel in Sussex. The night was a fantastic experience where the public get a rare chance to hear their favourite music like they have never heard it before, on a top of the range Linn sound system, worth thousands! This time, it was the turn of the great Bob Marley…
Regenology were there throughout, filming the set up for the event, right through to the end! We shot Timelapse, Hyperlapse and slder shots of the set up.
These events happen around the UK and feature a huge variety of music nights, get yourself down to one! But first take a look at our film below…and see for yourself what the night is all about!
Feel free to watch and share!
Future Audio Linn Lounge at Ashdown Park Hotel from Regenology on Vimeo.
PRIORY VIEW – CENTRAL BEDFORDSHIRE COUNCIL
Work has been completed, our Time Lapse cameras have been removed and the residents have now moved into Central Bedfordshire Councils brand new independent living development in Dunstable, Priory View.
The convenient location of the new building gives residents easy access to all the local facilities in Dunstable town centre and the local area, including Houghton Regis and Luton.
Priory View is not a standalone plan, it's part of a larger project to make sure there is the right sort of housing available for older residents in the area. The facilities inside Priory View are outstanding and the building is designed to build a sense of community between all of the residents, with open plan design and community facilities on every floor.
These outstanding facilities include 83 apartments for rent and shared ownership, all with one or two bedrooms. All these rooms are stylish, spacious and made for individuals or couples. Priory view also provides on site flexible care and guest rooms, hobby rooms, salons and a cafe/restaurant near the brilliantly landscaped gardens, as you will see in our film below.
Parts of Priory View are actually open to the public, such as the restaurant and shops, as Central Bedfordshire Council want to see the whole community benefit from the project.
As you can see in our film, Priory View is a stunning and beautifully designed new build, which made it a delight to be invited to film for the day. The lighting and excellent crafted interior made for a great filming subject after our main camera captured the main construction.
Please feel free to watch, like and share around our Priory View film!
Thank you and enjoy the film!
Priory View – Central Bedfordshire Council from Regenology on Vimeo.
COLWYN BAY – NEW SOLAR SYSTEM!
Our latest solar powered camera system has been installed, this time, in North Wales! With planning permission for phase two of the Colwyn Bay Waterfront project granted in December 2015 and VolkerStein being appointed as principal contractor, work is now underway. Our time lapse camera has been brought in to capture the transformation of the existing 1km promenade over the next year.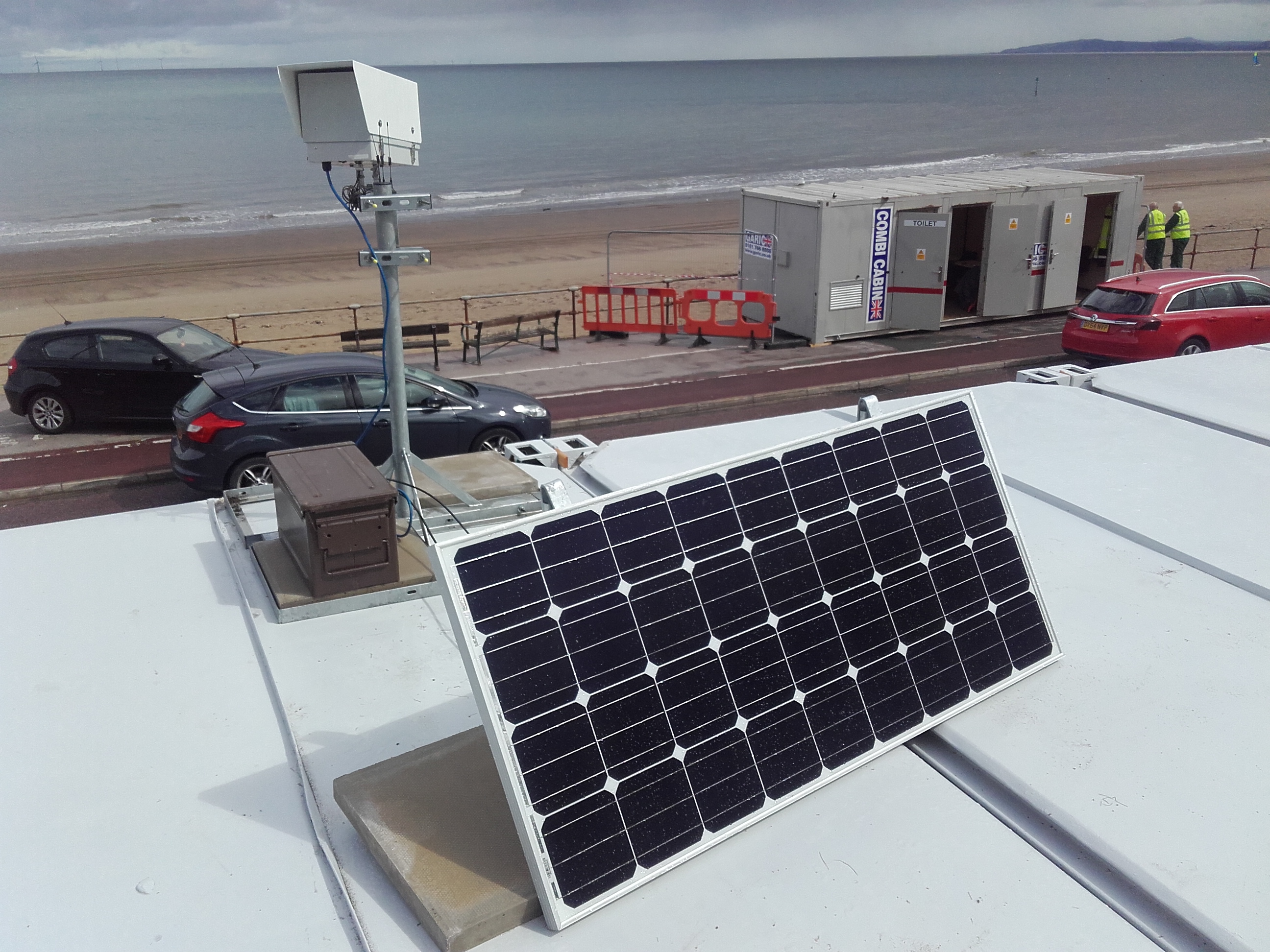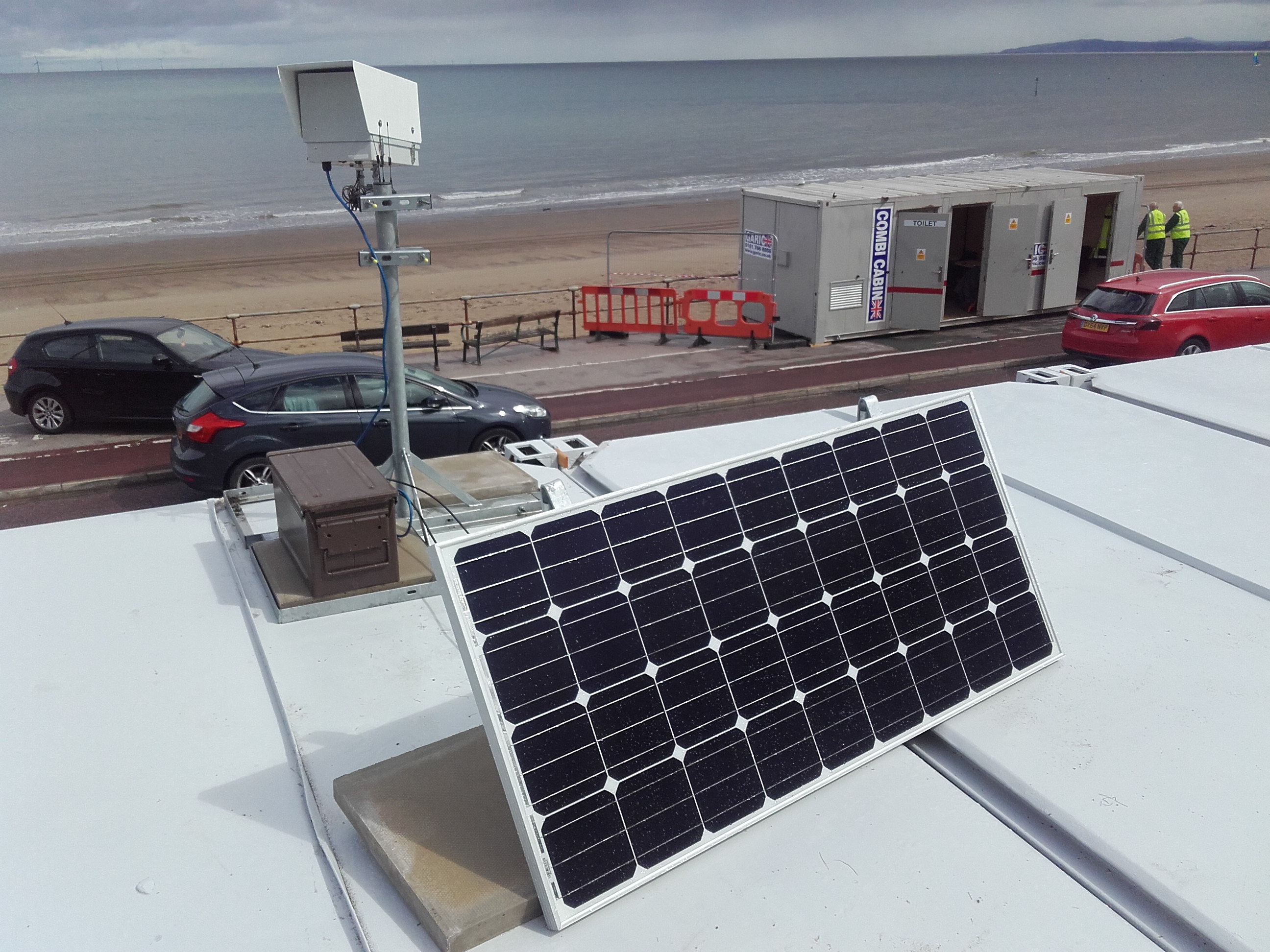 Not only will the promenade be improved visually, with upgrades to the existing promenade finishes and facilities, the work will also include many more improvements. This features improved parking provision, extensive landscaping works, plus widening, realigning and raising a section of the current promenade to increase the resilience to flooding.
The last work on the promenade was completed back in 2014 and the latest works design and materials will be in keeping with this.
An exciting new project for Colwyn Bay and we are looking forward to seeing the works unfold and the completed promenade in 2017!
Oliver Edwards from Conwy Borough Council, who is heavily involved with the Conwyn Bay project had this to say on the project and the Time Lapse services Regenology provide.
"It was decided that creating a time lapse video of the latest phase of the Colwyn Bay Waterfront Project would be an effective way of capturing the changes to the promenade during construction. The promenade will be transformed over the coming year and having a permanent and visual record of this will assist in future public consultations and with future funding applications.  A competitive tender process was undertaken and the quality of Regenology's previous commissions and value for money saw them appointed in June 2016."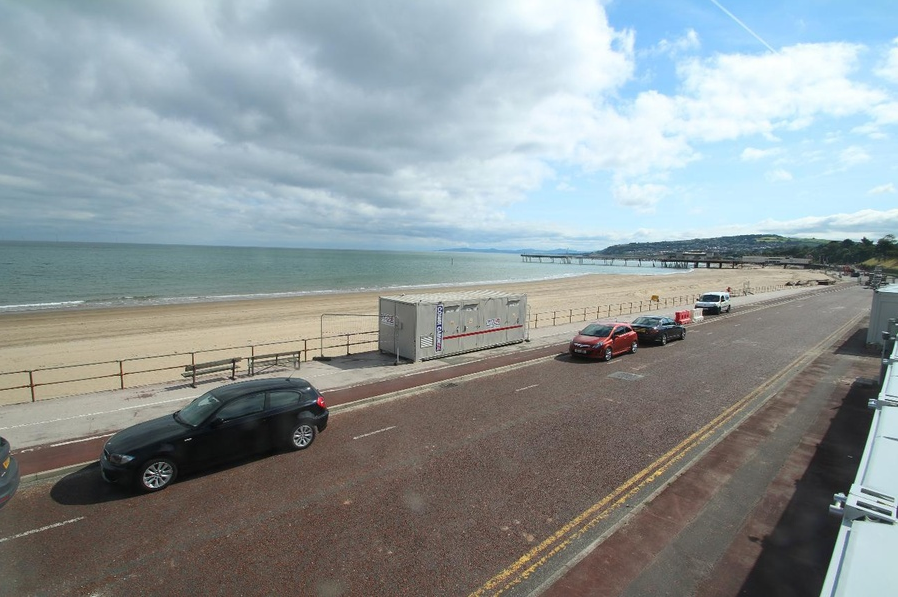 Our Solar system is not only perfect for long term construction projects as the ability to use Solar Power and energy efficiency is rightly becoming more and more important in the construction industry, but also short term outdoor events, such as festivals for example. The ability to place the camera anywhere without the need for mains power gives us great freedom over the shot we can create. 
We manage the whole process from installing and maintaining the equipment to producing the final film, all backed up by our expert knowledge and support.
We would love to talk to you about about any regeneration, demolition or events projects that you may have coming up, so please get in touch if you would like anymore information and we can find the right system for you.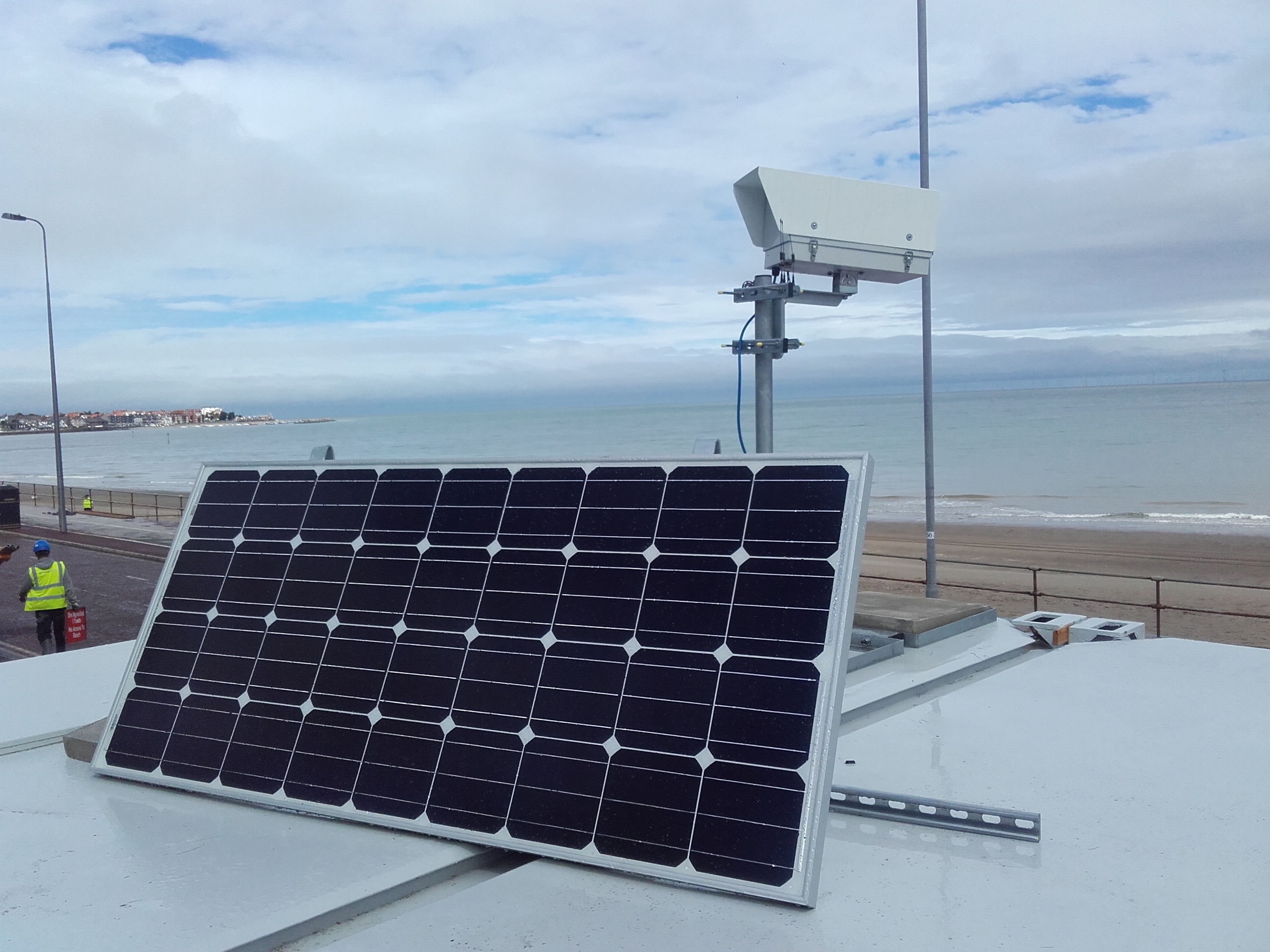 Lesnes to Crossness
Peabody have completed their latest project, the Lesnes to Crossness Big Green Fund Project. The area, which has been named Southmere Square, has undergone major redevelopment, having now been transformed into a beautiful park featuring a play area and seating with a stunning view over Southmere Lake.
The project is part of a much larger scale regeneration plan, Peabody's neighbourhood improvement programme to regenerate Thamesmead and improve and enhance the green spaces.
The project already seen many improvements, including 5000 shrubs being planted, canals cleaned and 200 lights replaced in South Thamesmead.
Thamesmead has an abundance of green space, a total of 150 hectares, which is more than double the average amount of green space per person in London. This just shows how important keeping these areas fresh and clean is.
Our Time Lapse camera captured the entire project from start to finish and it's facilitating to see how the regeneration came together! Scroll down to see the film and see how the project progressed!
Lesnes to Crossness – Big Green Fund Project from Regenology on Vimeo.
QE2 Reservoir 
Our Time Lapse camera, installed over the fantastic views of the Queen Elizabeth II reservoir in Walton on Thames, produced a stunning collection of photographs.
The array features 23,046 solar panels and measures 57,500 square metres (618,925 square feet) in size. At a cost of £6 million, the farm has taken three months to build could generate enough electricity to power 1,800 homes.
With our cameras being online for sunset and sunrise, they have the chance to capture not only the action on site and the construction that they are there to capture, but also capture great shots of the site, such as these below, day and night.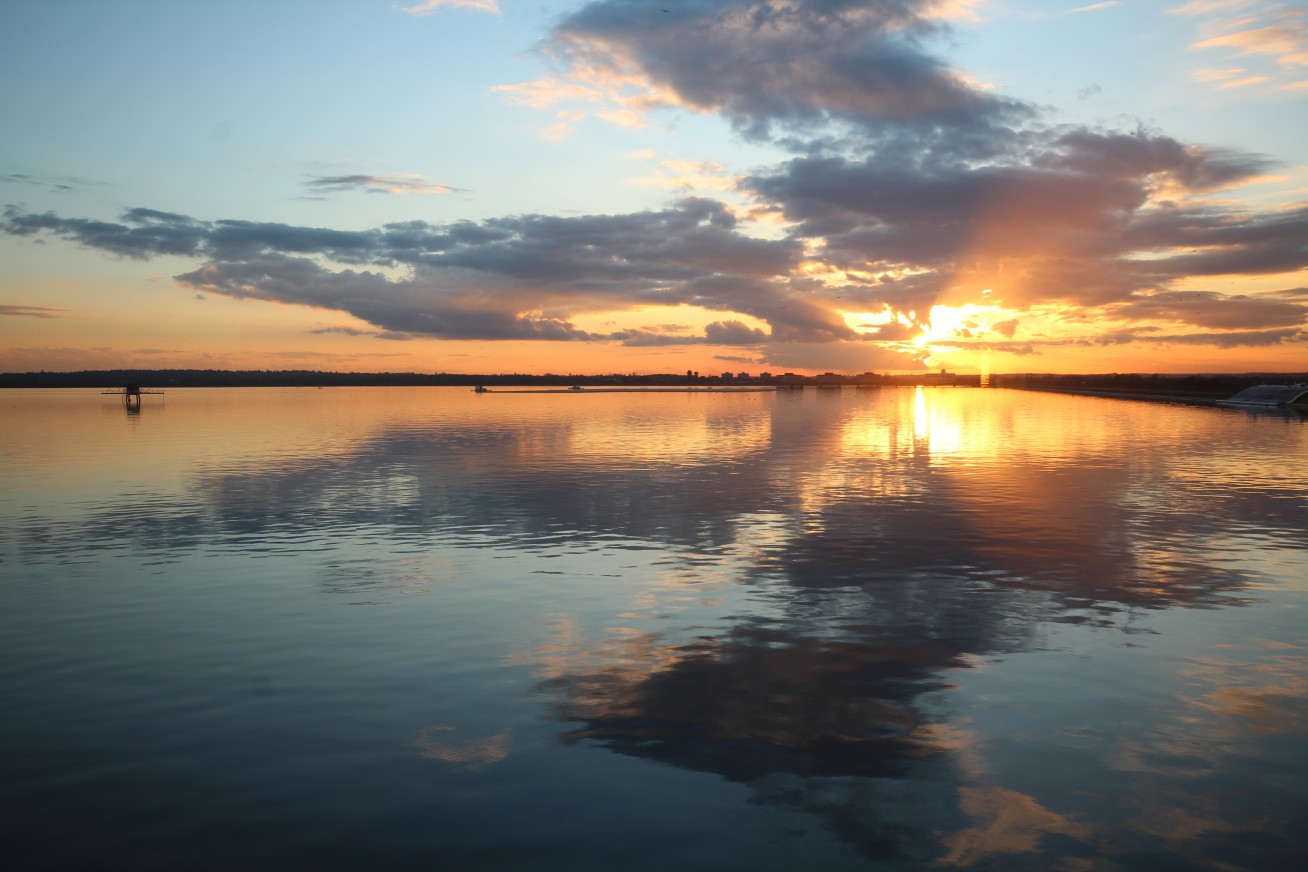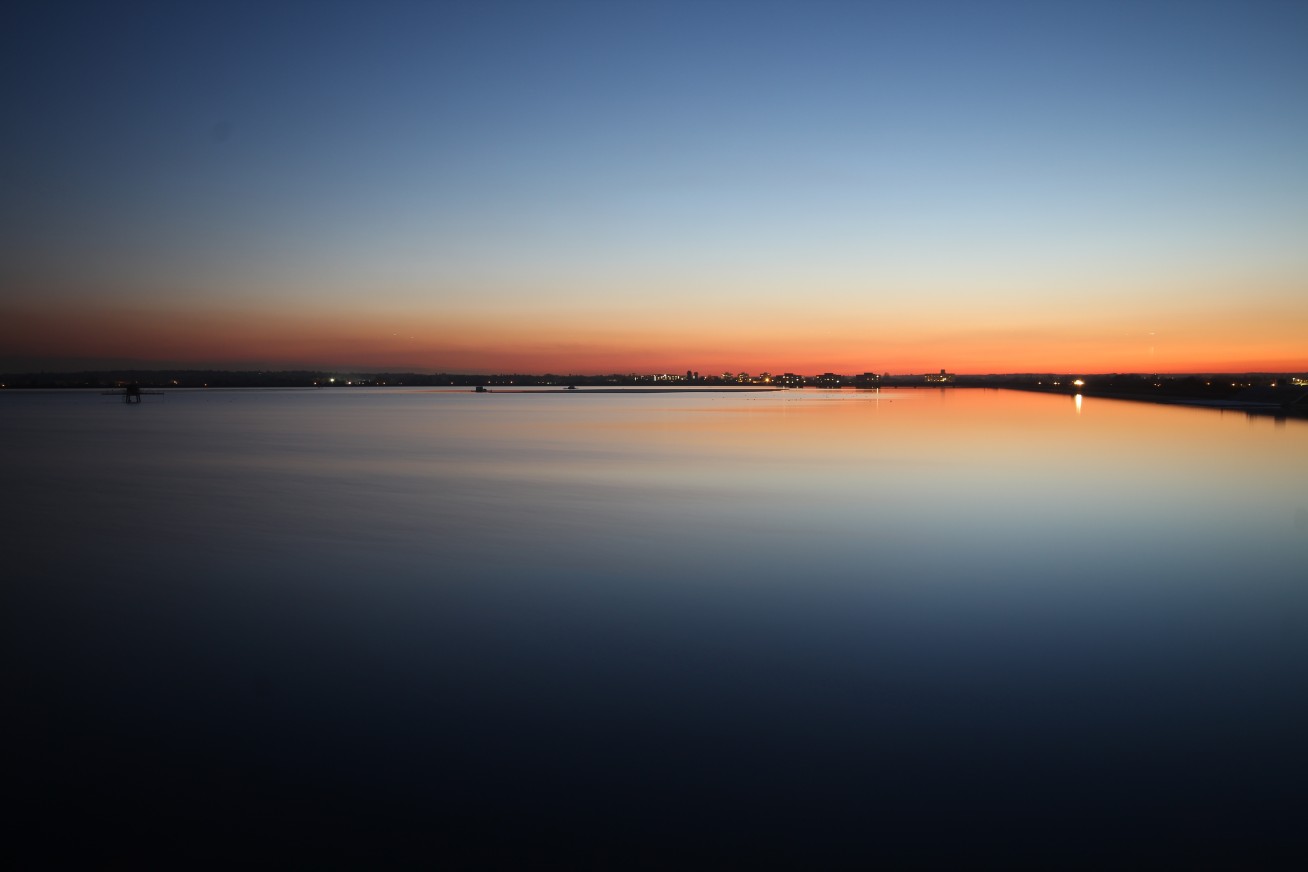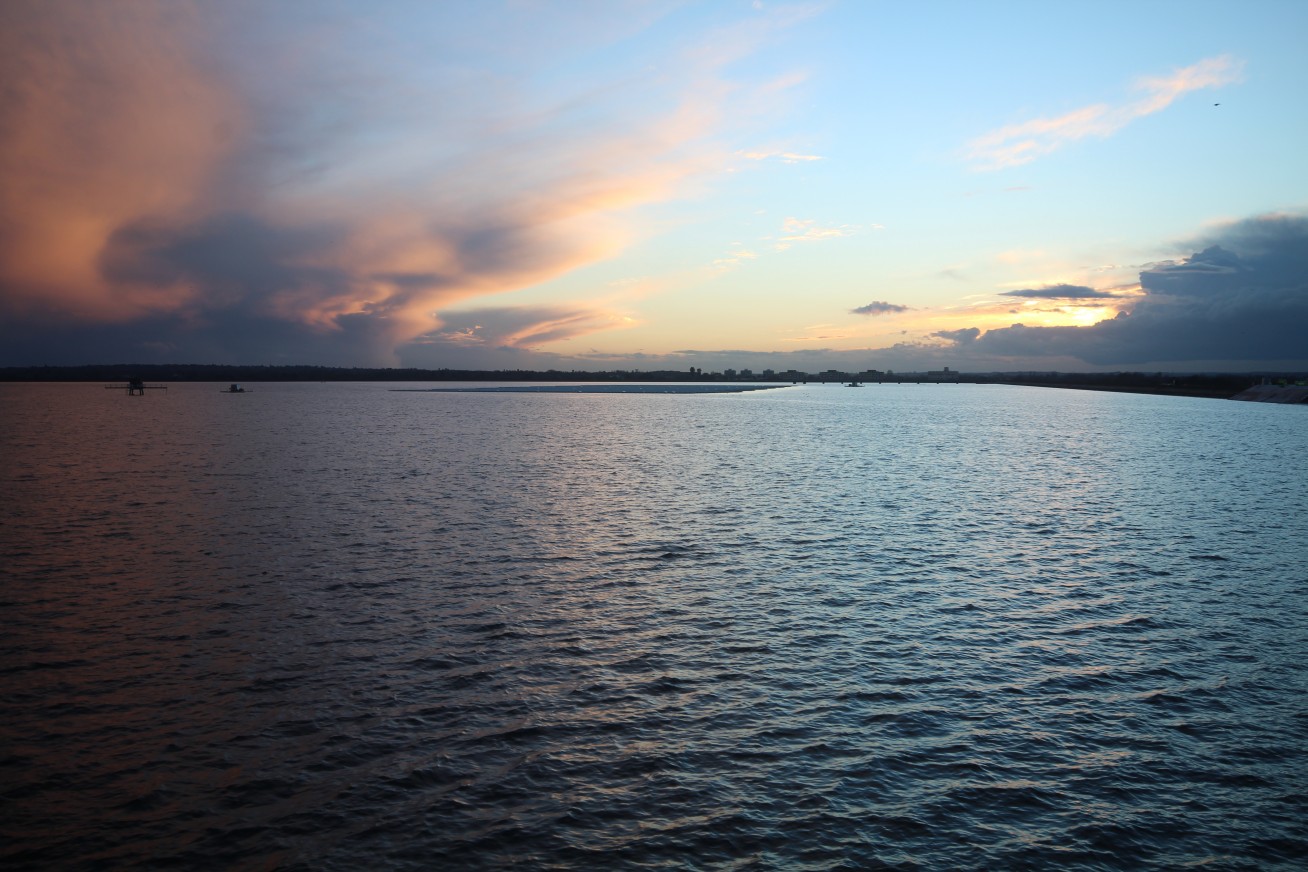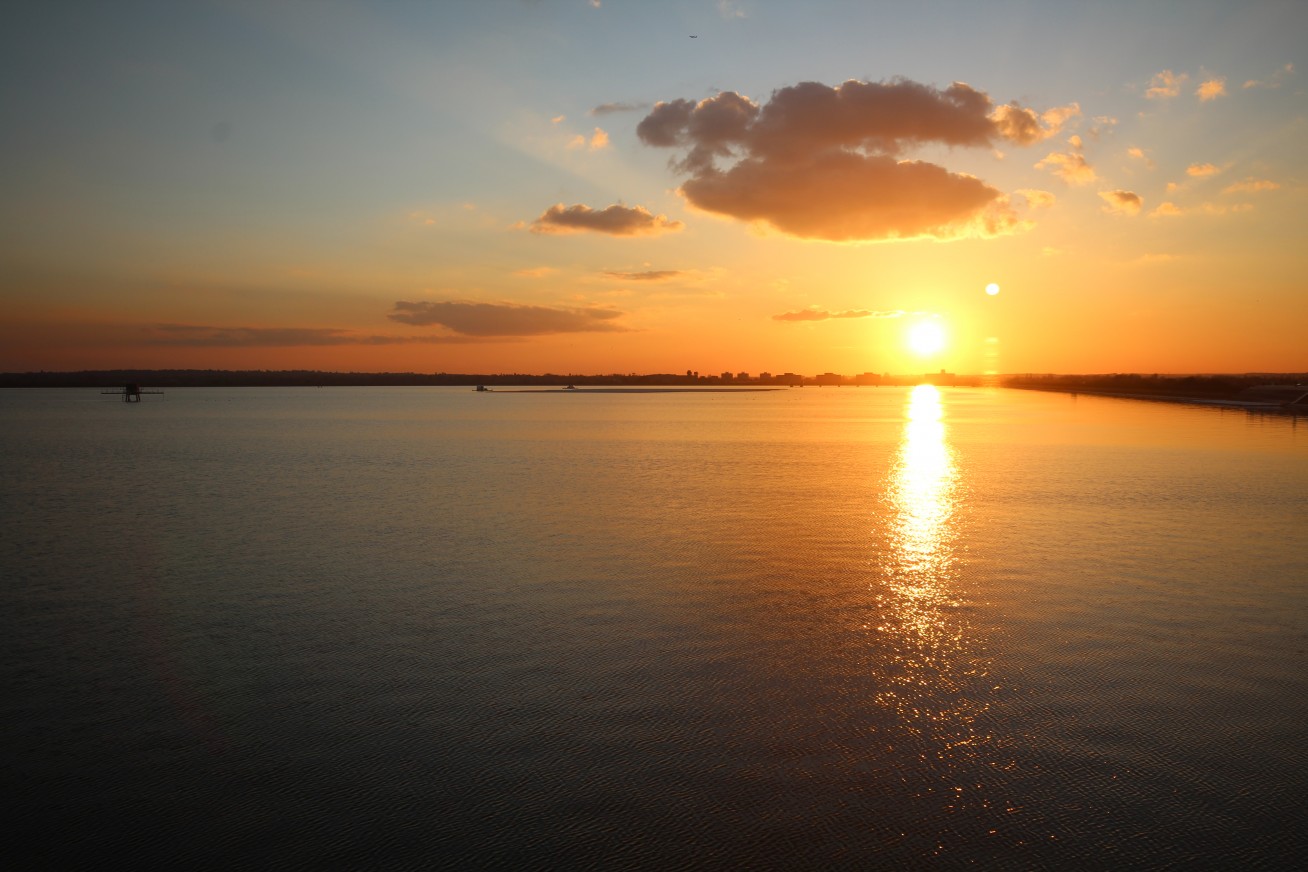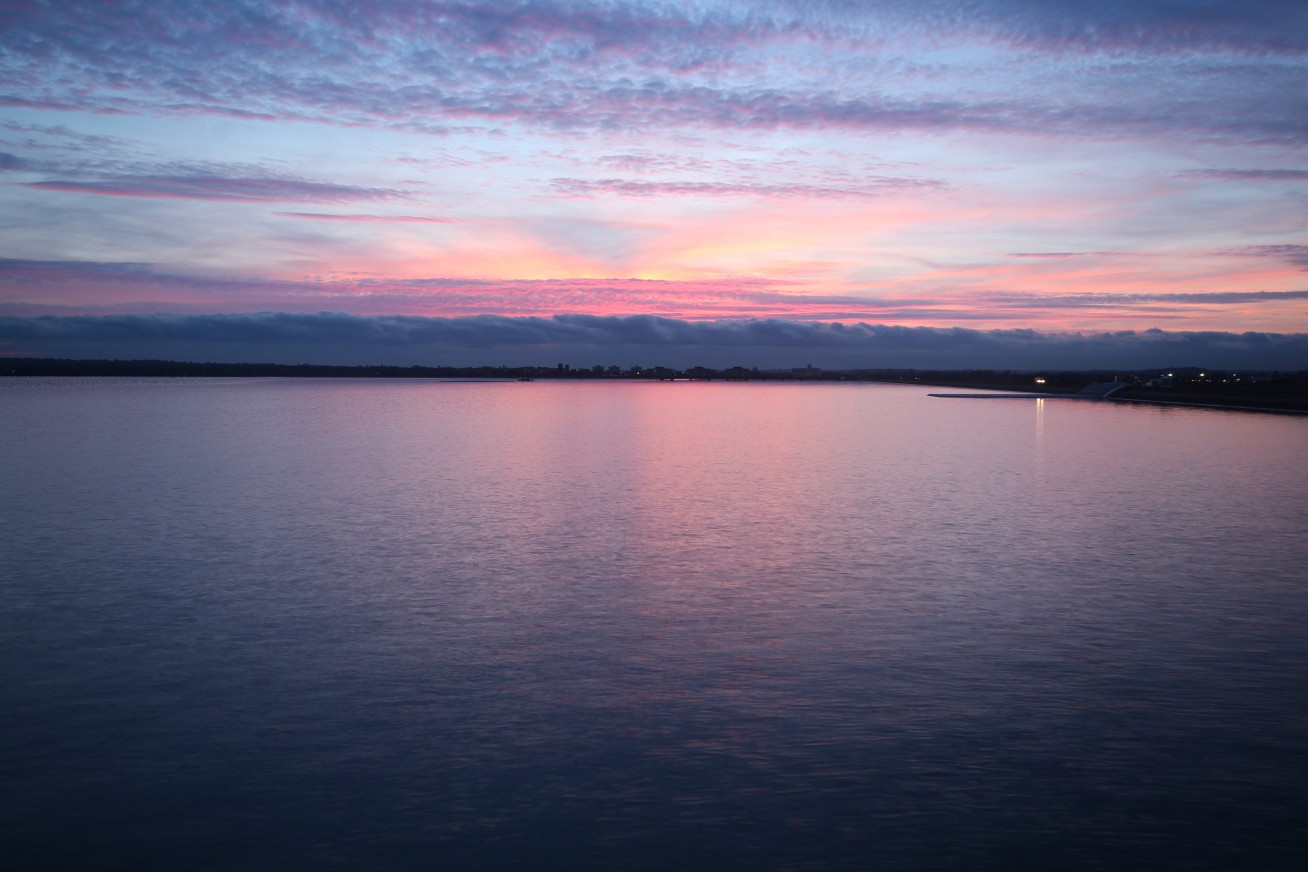 Darlison Court
Darlison Court is one of the latest Willmott Dixon constructions. The project consists of 39 quality retirement homes for Ashfield Council. The £7million project is a mix of 1 and 2 bedroom apartments for the over 60s.
Ten properties will be for tenants requiring extra-care support, provided in partnership with Nottinghamshire County Council.
The scheme comprises two apartment buildings and communal facilities, including a residents' lounge, and replaces sheltered housing on the site that, along with a number of council-owned properties, were demolished in 2014.
Darlison Court is part of Ashfield District Council's plan to build its first new council properties for nearly 30 years to increase its housing for those in retirement. The construction used Scape framework to keep time and cost down to a minimum, which is why the build was able to be kept down to a £7million budget.
The new homes also reach level 4 on the Code for Sustainable Homes. The Code measures the sustainability of new homes against nine categories:
energy/CO2 emissions;

water;

materials;

surface water run-off;

waste;

pollution;

health and well-being;

management;

ecology.
Watch and share our recently completed Time Lapse film below!
Darlison Court from Regenology on Vimeo.
Battersea Gas Holders Demolition
National Grid's dismantling of the historic Battersea Gas Holders is complete. After a 3 year project, the ground has now been cleared by Coleman & Company, ready for the next stage of the project.
"The gasholders site will be cleared to deliver new homes, making an important contribution to Nine Elms on the South Bank, an area earmarked by the Mayor of London to create 16,000 new homes and 25,000 new jobs by 2020."
There were four key elements to the work :
Dismantling the Gas Holders
Filling the voids left behind by the gas holders
Demolishing existing buildings
Environmentally improving the site
There is a lot of history behind these gas holders, they have been around since 1872, when the first one was constructed. The construction of the three gas holders went on until 1883. It wasn't until 1932, 60 years later, that the blue MAN holder was built. The name MAN comes from the German company that developed the design for the the blue gas holder, Maschinenfabrik Augsburg-Nürnberg.
The Battersea Gas Holders were built to store gas produced by the Nine Elms Gasworks, but today our gas is sourced from underground reserves across the world and stored in a pipe system, meaning that the Battersea Gas Holders became unused and therefore plans to demolish the Gas Holders and turn the area into 16,000 new homes and 25,000 new jobs by 2020 are in process.
Having completed the demolition, the now cleared site will be handed over to National Grids development partner, St William, who will now take the project forward to deliver the thousands of new homes and jobs.
Another fantastic project that we we're delighted to Time Lapse and after 3 years of demolition, you can see the amazing results on the film below!
Northwick Park Hospital 
MTX have just completed a new multi-million pound, highly specified, 63 Bed Modular Ward scheme including 15 Isolation Rooms for London North West Healthcare NHS Trust at Northwick Park Hospital.
The modular building is located in the old car park, which fell within an area of archaeological interest and there has been numerous excavations on site with all findings recorded. The new modular wards are positioned in a tight space between the hospitals existing operating theatre suites and emergency department.
The new 63 bed ward was completed,amazingly, in under 12 months! The modular system is a very fast and brilliant modern construction method. A method that looks fantastic on our Time Lapse cameras! 
Watch the film below to see for yourself how quick the system really comes together
The 63 bed Modular built Northwick Park hospital.
The Rise School – Feltham
The Rise School in Feltham is our latest Time Lapse project. The construction is the latest of the modular built projects by the Mcavoy Group.
The Mcavoy group produce modular constructions that not only look fantastic, but can be built at quite a rate!
" McAvoy is the forward-thinking, off-site construction provider embracing the future of the industry.  With vigour and enthusiasm through our niche offering of 3D modular and 2D panel system builds."
This isn't just any school though…
"The Rise School educates and supports children and young people with autism, aged 4-19 years, enabling them to access a broad and challenging curriculum alongside pupils at mainstream school."
"At the same time as concentrating on our pupils' academic and social learning, we focus strongly on the transition to adult life, working with pupils and their families to maximise access to further and higher education and employment. We have high expectations for our pupils, focusing not just on where they are aged six or 16, but also on where they will be aged 30."
The Rise School was another excellent project that we were delighted to be involved with. Not only does the project look eye catching from the outside, but the furnishing and completion of the inside is also to a very high standard, something that we also had the privilege of capturing with our end of project filming service that you can see in the film below!
Enjoy and please feel free to share!
Wycombe Sports Centre
Opened in January 2016, The 10,750m² rectangular Wycombe Sports Centre is one of the biggest sports facilities in the South East. The centre has a range of sport and leisure facilities including:
 150 Station state of the art gym

 Indoor cycling studio

 50 metre competition pool

Community pool with adjustable floor depth

Children's Splash Zone

12 badminton court sports hall

4 rink indoor bowls hall

 Steam room and sauna

 Climbing wall

2 Squash Courts
Replacing the former Wycombe Sports Centre, the £25million project, as you can see in our Time-Lapse film below is clad in copper and aluminium panels in four different finishes to provide an eye-catching appearance for the region.
This was another great project by Willmott Dixon that we had the pleasure of putting into film, click the link below to see the amazing results of this exciting new build!
M by Montcalm Hotel
The irregular angled shape of this building makes it one of the most standout modern constructions in London.
M by Montcalm is a new hotel by the Montcalm Luxury Hotels Group. Located at 151 City Road in Shoreditch, London, the 20 storey, 74m high, 247 bedroom hotel is the latest in the impressive Montcalm collection.
The irregular angled shape of this building makes it one of the most standout modern constructions in London. We had the privilege of creating a Time Lapse film of the cladding process, carried out by SGP Contracts.
Take a look at the fully finished hotel in our 2 minute Time Lapse film below. Another great project to work on and a fantastic looking finished construction!
Bournemouth and Poole College
Willmott Dixon, have completed work on an 8.8million pound new build at The Bournemouth & Poole College.
The new college is part of the £11.7m development at the College's North Road site, and includes a brand new building that will be home to a contemporary 136-seat Performing Arts Theatre, a Digital Media Centre and new laboratories for Health and Medical Sciences.
The project took 65 weeks to complete and was handed back to the college in June 2015, ready to start the new college term back in September.
Our Timelapse Cameras were on site for the entire project and we were very pleased to be involved and be able to produce the end product on film. Take a look at the full project below!

The Open Championship 2015 St Andrews
The Open Championship is arguably the most prestigious on the golfing calendar, and this year, the 144th Open Championship was held on the 16–20 July 2015 at Old Course at St Andrews in Fife, Scotland.
The Open Championship is arguably the most prestigious on the golfing calendar, and this year, the 144th Open Championship was held on the 16–20 July 2015 at Old Course at St Andrews in Fife, Scotland. It was the 29th Open Championship played at St Andrews.
The four day tournament is always a great event, and this year, the Open Championship went to a fifth day's play because of the bad weather!
The tournament is viewed by millions of viewers every year, and this would not be possibly without the large team of people behind broadcasting the tournament to our TV's. Our Time Lapse shows how the 'Broadcast Compound' was constructed and used over the week, in just 90 seconds!
Enjoy the film and just seven months to go until the next Open!
Oldham's New Flagship Leisure Centre
Royton Leisure Centre is the new flagship leisure centre for Oldham, by Willmott Dixon, and Regenology have had the privilege of Time Lapsing the construction! The new £8million centre, complete with a pool and a gym, was completed in September 2015 and is equipped with Olympic Legacy equipment funded by Sport England.
The Centre features a 25metre, six-lane swimming pool, an eight court sports hall, an 80-station fitness studio and an indoor bowls hall. All this, along with a 65 space car park for the participants.
Another great facility captured on film by Regenology!
Knowle Primary School
Knowle Primary School, Plymouth, is the quickest Willmott Dixon Sunesis Keynes model to be built to date. The £5million development was completed in just 30 weeks, 6 weeks ahead of schedule. Knowle Primary School was operating out of a 1950s building, full of asbestos and damp, meaning this was a much needed redevelopment! The new school was built onto the existing playing field, meaning that it could be constructed while the existing school remained open
The headteacher at Knowle Primary had this to say. "What a fantastic new school! It is light, bright and airy and children, staff and parents alike are really pleased with it. The accommodation is spacious and the acoustics are very good, making the atmosphere quiet and purposeful."
Another project that really made a difference to the community, all captured by Regenology in a Time Lapse film that you can see below!
North Wales Prison – 12 hour concrete pour in under three minutes!
In September 2013, the Secretary for Justice announced that the Former Firestone Site on Wrexham Industrial Estate would be the location for a North Wales Prison. The prison will be a huge boost to the North Wales economy. Construction alone is a £212 million investment. Once operational, it is expected to boost the regional economy by around £23 million a year and create up to 1,000 jobs, and we have had the pleasure of filming the construction process. Including the first core concrete pour to House Block 108B, which you can see in our Time Lapse film below.
The pour was carried out over a 12-hour period using 14 wagons delivering concrete from 3 batching plants in Wrexham, Mold and Chester. 2nr 42m pumps supplied by Reilly Concrete Pumping along with a team of 20 personnel were involved in the placing, testing and curing of 600m3 of structural concrete.
Using four Time Lapse cameras from multiple angles and various lenses, we were able to capture the entire 12-hour process in just 2 minutes!
University for the Creative Arts new Epsom Studios complete!
Our Time Lapse cameras have been capturing the new Epsom Studios build at the University for the Creative Arts, Epsom campus.
With top of the range facilities, UCA offers upwards of 120 courses to over 6000 students across four campuses. The Epsom campus offers Fashion, Graphics and Music Journalism courses, plus the UK's first MBA in Creative Business Management.
This has been another excellent educational building project that we have been involved with and we look forward to the next one soon!
See how the two and a half month build took place in just 2 minutes!
The Ponty Lido restoration is complete!
Our time-lapse cameras have captured the 18 month restoration of Lido Ponty. Following it's 24-year closure, the grade two-listed lido has been restored to its former glory years between 1927-1991. This exciting £6.3m restoration project by Rhondda Cynon Taf Council was made possible with financial support from the European Regional Development Fund through the Welsh Government, Heritage Lottery Fund and Cadw.
The Lido now features external and internal showers, heated changing facilities, restored 1920s turnstiles, wooden cubicles and a state of the art Visitor's Centre, telling the incredible story of The Ponty Lido. Regenology's Time Lapse film showing the full restoration from day one to the first public opening can also be viewed here.
Our innovative time-lapse system generates high definition footage that is ideal for historical documentation and promotional films, streamed directly from the customers website or on a DVD. Time Lapse film is a great way to engage the community in the construction or regeneration project.
We also offer video production, aerial film and photography services. In addition to regeneration and construction clients, we provide services to some of the UK's leading TV and film production companies.
Bolton University Technical College
Regenology were asked to produce a Time Lapse film of the construction of Bolton's newest educational institution, the Bolton University Technical College.
Regenology were asked to produce a Time Lapse film of the construction of Bolton's newest educational institution, the £8million , 4,816 sq m, two-storey Bolton University Technical College.
UTC Bolton was built on the site of the main University of Bolton campus and opened its doors to 270 new students on the 4th of September 2015.
Bolton UTC specialises in health sciences and engineering technologies and now provides education for 600 students and is one of 50 UTCs either open or in development in the UK.
Another great project for us to be involved with that you can now see below in our 2 minute Time Lapse Film.
Check back soon for more updates and take a look at our Vimeo for past and present projects!
Carr Lodge Academy – Time Lapse Film Completed
Regenology were brought in to capture the construction of Doncaster's first new built primary school in 40 years! While other schools in the area have been refurbished, no brand new primary schools have been built in Doncaster for a generation.
The new £4million project, was completed in August 2015 by Willmott Dixon, in just 9 months. The Carr Lodge Academy now accommodates 420 pupils and 50 nursery students.
You can see the full 9 month completed project in just 2 minutes below by viewing our latest Time Lapse film of the Academy. Hope you enjoy the film and check back to our website and Vimeo page soon for more updates!